Our Team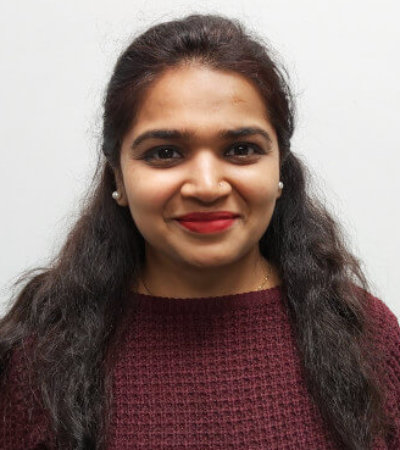 Raksha Thakrar ,
Registered Physiotherapist
Educational Background:
Masters in Physiotherapy in Cardiopulmonary Sciences with a major in Rehabilitation – Master's Degree 2011-2013
Kasturba Medical College (Manipal University), Mangalore, India
Bachelor of Physical Therapy – Bachelor's Degree 2006- 2011
Srinivas College of Physiotherapy (Rajiv Gandhi Health Science University), Mangalore, India
Professional Summary:
Learning from past experiences and believing in the 'mantra' of continuous self-improvement and overall development.

I am a highly motivated professional with 6+ years of overall experience. My peers describe me as someone to be diligent, amiable, cheerful and compassionate. I have gained an extensive background in rehabilitation & patient-oriented care. I recognize the importance of good and effective two-way communication and continually strive to enhance my ability to work under pressure with the utmost calm and composure.
Outside of work interests:
I have a passion for cooking authentic cuisines for my loved ones. I have been bitten by the travel bug and love to explore natural scenery especially mountains, valleys, beaches etc.